Grants
IMMANA Grants
Competitive Research Grants to Develop Innovative Methods and Metrics for Agriculture and Nutrition Actions (IMMANA Grants) aim to accelerate the development of innovative and interdisciplinary metrics and methods filling the key knowledge gaps.
This workstream of the IMMANA programme is led by the London School of Hygiene & Tropical Medicine. It consists of 15-20 research grants of up to £250,000 to be awarded in two rounds.
Round 2
Round 2 is now closed, but information concerning how grants were applied for and awarded can be found below.
Eligibility
Applicants were asked to demonstrate the ability to conduct research of international standards of excellence in the topic proposed. Researchers and institutions from both developed and low and middle income countries (LMICs) were eligible.
For details on eligible projects and costs, please consult the call for applications and FAQ.
Budget and duration
Each IMMANA grant in the second and final round of funding is a maximum of £250,000. Eight grants have been awarded under Round 2 through a competitive selection process. The maximum duration for the second round of grants is two years.
Selection process
The proposed research is expected to generate innovative and high quality methods, metrics and tools for application in the short to medium term for improving agriculture and food systems' contributions to nutrition and health in LMICs.
Applications were reviewed in two main stages:
1) Review of concept memos:
Assessment of concept memos was undertaken by IMMANA management team with oversight from the Chair of the Independent Panel of Experts.
The following criteria was applied:
innovation
scientific excellence
development relevance
translational value
collaborative approaches
Only those shortlisted were invited to submit a full proposal.
2) Review of full proposals:
Assessment criteria for full applications was provided to the applicants invited to submit full proposals. Full applications were subject to a peer-review process. The Independent Panel of Experts assessed the full proposals and the peer-review reports and recommended applications for funding. The review process was overseen by the IMMANA Steering Committee, which was also responsible for approving the Panel's recommendations for funding.
For details, please consult the call for applications.
The application process
Key documents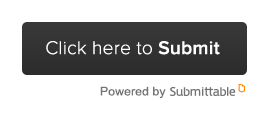 More information
Round 1
Round 1 is currently in progress and is closed to new applications. Find out what projects are funded under Round 1.
About IMMANA
Innovative Methods and Metrics for Agriculture and Nutrition Actions (IMMANA) is a new research initiative funded by the UK Department for International Development (DFID) and coordinated by LCIRAH.
The aim of IMMANA is to accelerate the development of a robust scientific evidence base needed to guide changes in global agriculture to feed the world's population in a way that is both healthy and sustainable.